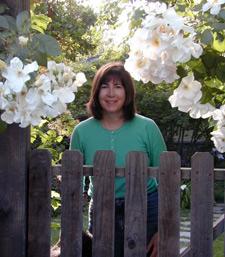 Janet Bell's first foray into the landscape field (her second career) was as manager of construction projects for a high-end residential landscape design and construction company in Santa Monica, CA in 1985. In 1991, she moved to the San Francisco Bay Area to manage landscape construction projects for a residential design/build firm in the South Bay. Projects included homes in Saratoga and Los Altos Hills and ranged in budget up to over $700,000.

The door to Janet Bell and Associates opened in April, 1996. The company has grown through word-of-mouth referrals from clients as well as those from professional organizations. Her passion for her profession and her management experience combined with her ability to connect with her clients has been at the center of her company's growth. The name of the company was changed to Garden Sense, Inc. when it incorporated around 2015.

Janet Bell is a licensed contractor, certified member of APLD (Assn. of Professional Landscape Designers) and a member of CLCA (California Landscape Contractors Assn.). She has held Board positions with each of these organizations and is a past President of APLD's California Chapter. She has won numerous awards from the SF Bay Area Chapter of CLCA since 2003. She has also written articles for local newspapers and has spoken at classes offered by local colleges offering landscape certificates.